Robbie Wagner's, Long Island's premier tennis training center has been in the Eastern section of the USTA for over 30 years. We not only teach the game of tennis…we live it. We are totally committed to helping every child strive to reach their full playing potential. We encourage players of all ages and levels to train with us.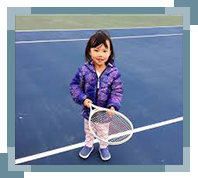 Robbie Wagner's stellar reputation speaks for itself within the tennis industry. We are totally committed to helping make your child be the best player that he or she can be and strive to help them reach their full potential. Our motivation for success and dedication to helping your children achieve their goals is unrivaled in the industry. The personal relationships that we form with parents help us guide you and your children in the right direction. Whether it's their first Level II tournament or a national event, we have the ability, experience and professional staff to help your child achieve success.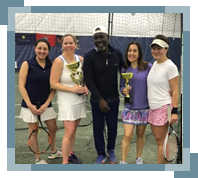 Our staff of world renowned tennis professionals has the knowledge and capability to give you and your child the proper guidance toward a career in college tennis. Visit our Glen Cove location and see our "Wall of Fame" which lists the players we have helped place in top level Colleges and Universities around the country. Come visit our Glenwood Landing facility where we proudly hang all the banners of our winner's of National and Sectional Level I & II tournaments from the rafters and on the walls. (We ran out of room on the rafters!) They speak for themselves.
If you are interested in being the best you can be call Robbie Wagner's for a complimentary private evaluation from Robbie or one of our head tennis professionals or even try one of our tournament training groups.
Give us a call so you can see why we are the only place to train.